Palletizer Manufacturer, Exporter and Suppliers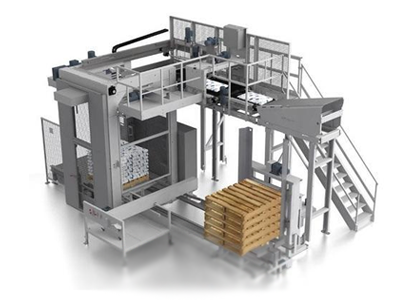 A palletizer, sometimes known as a palletiser, is a device that offers an automated method of stacking cases of items or goods onto a pallet.
Manually stacking boxes on pallets can be expensive, time-consuming, and stressful for the workers.
There are particular kinds of palletizers, such as the row-forming models that debuted in the early 1950s. Loads are stacked on a row forming area during row-forming palletizing applications, and then they are transferred to another area for layer formation. This procedure is repeated until a pallet can hold a full layer of goods and products.