Manufacturer of Palletizer Packaging Machines and Automtions
We design and develop the system being proposed and integrate with your existing line. This is a completely customized system for you.
With two units in Thane, we are fully equipped with manufacturing and design facilities to cater to most of the industrial automation needs. We'll put our best to ensure that the deployment is smooth and delivery is quick.
Thank you and we are looking forward to hearing from you.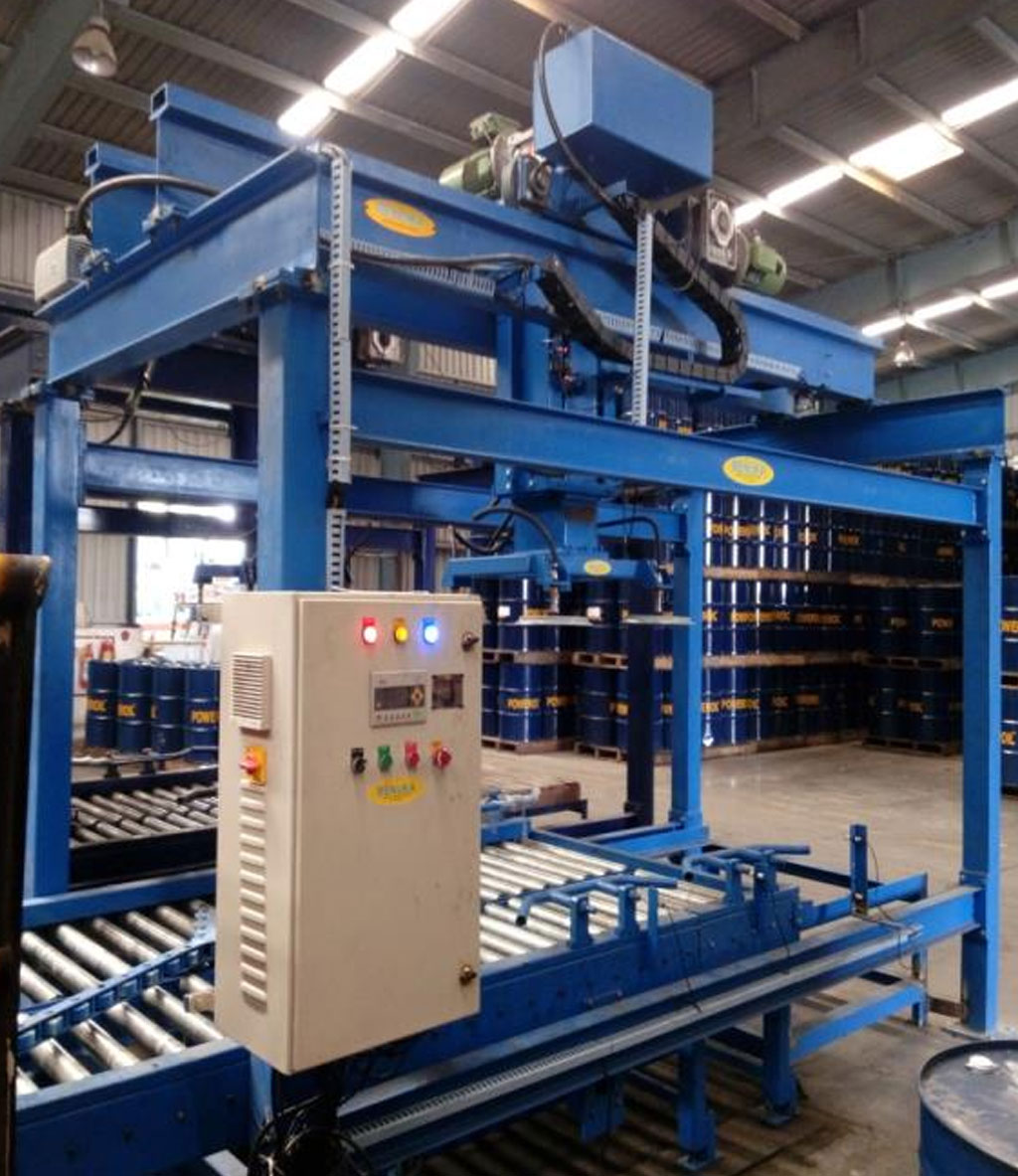 We are in the packing industry for last 25 years with rich experience in all the areas of packaging - primary, secondary and treachery. We worked with many industrial verticals including Pharma, Packaging, Food & Beverage, FMCG, Metal, Plastic, Oil, Explosive etc.
Our core expertise in End of Line Automation solutions with moderate quantum of deployments made us unique in the integration of End of Line automation requirements. Our products catering to this area are:
Case Erector with gluing or bottom taping or both
Case Filling / Case Packing
Flap Closing & top taping
Palletizing
Conveying systems (variety of conveyors – belt, roller, chain link, plastic belt, telescopic etc) &
Automation
We also have capabilities in the areas of integrating Vision / Barcode systems, PLC, HMI, Industrial PC, Printers, Laser Markers, Check weighers, sticker labelling systems etc that are partly or fully essential in the End of Line Automation.
Though these products are customised / developed to meet the end customers' requirements initially, we converted these into products to meet industry standard requirements. Hence, they do not require custom design that saves both the time and costs for the customers. They are built to ensure that they really last long with minimal cost of maintenance. All of these can be offered with shorter lead time.
Brief about our activities
Our successful deployments in the areas of packaging includes
Bottle Rinser
Liquid / powder / cream Filler
Capper
Labeller
Case Packer
Carton Erector
Palletizer
The systems are made up either with the conventional motion control / gantry-based systems or the latest, the robotic technologies.